Current climate initiatives
*Be sure to copy and paste this text into emails to USE YOUR POWER:
"I'm a climate voter guided by your Climate Action Score (based on your parliamentary voting record) on VoteEarthNow.com."
ABC investigation shows emissions laws too weak – tell your MP you want them fixed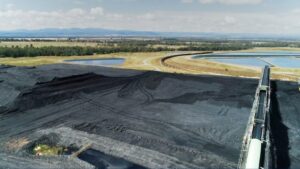 June 10, 2023
ABC, Move Beyond Coal: Whitehaven Coal, Adani and Anglo-America (and likely many other coal companies) are dangerously under-reporting their emissions and super-polluting methane leaks, and the Government is doing nothing about it.
Relying on coal miners' emissions estimates to assess pollution levels puts coal miners in charge of climate policy. We need an overhaul of Australia's emissions reporting measures.
Tell your MP you want a CLEAN energy industry: No to Woodside drilling WA.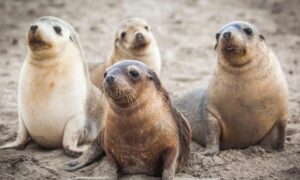 May 12, 2023
Greenpeace: Fossil fuel giant Woodside want to drill for climate-wrecking gas in whale habitat off the coast of Western Australia. Your local MP was elected to represent YOU on important issues like climate change. Your email empowers your MP to take action.
Email big 4 bank CEOs: stop funding fracking!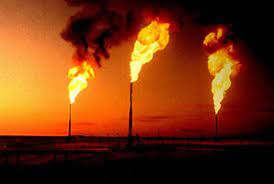 May 6, 2023
The Northern Territory Government has just announced that fracking can go full steam ahead in the Beetaloo Basin. All of the companies hoping to frack for gas in the NT still need finance for their wells, pipelines and compressor stations. Let's make it harder. Take 2 to contact the Big 4 Banks and ask them to rule out financing Beetaloo Basin projects and companies. 
Tell infrastructure minister King to drop fracking subsidies before May budget
April 16, 2023
GetUp: It's currently expected that Labor's May Budget will include $2 billion in Morrison-era gas subsidies that will fast-track fracking in the Beetaloo Basin, destroying Traditional Owners' land, water and our climate. All new fossil fuel projects increase emissions and worsen climate change.
1. Ditch $2 billion in Morrison-era NT fracking subsidies
2. Ensure no new public funds for coal, oil or gas
3. Review all recurring fossil fuel subsidies
We want EVs! Give us strong vehicle emission standards.
April 4, 2023
Solar Citizens: Australia needs to swiftly implement a Fuel Efficiency Standard in line with the European Union or New Zealand, free from dodgy loopholes, and that gives all Australians a fair go and saves us $11 billion over 5 years, including $4 billion for the regions. International auto-manufacturers are getting away with selling us dirty and outdated cars that they can't sell elsewhere, with higher running costs than any other developed nation.
Tell your MP: The government must not safeguard coal
March 9, 2023
Move Beyond Coal: This Safeguard Mechanism moment is an important opportunity to push for action on methane, and impose limits on coal and gas companies expansion at the same time, but decision makers need to hear about it NOW. Write to your MP and Climate Change Minister Chris Bowen now to tell them they must fix the Safeguard Mechanism!
Tell PM Albanese we want fair electoral laws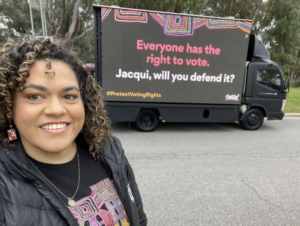 March 6, 2023
GetUp: An estimated 112,057 First Nations people were unenrolled in the last Federal election! For our democracy to work all Australians must have the opportunity to vote. Support crucial reforms to referendum laws that are up for debate.
Campaign against the Dirty Dozen!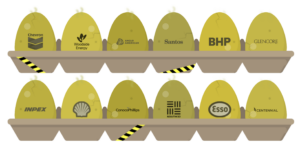 December 16, 2022
Climate Council: The Dirty Dozen are Australia's 12 biggest fossil fuel polluters, responsible for almost 10% of our total national carbon emissions. These companies are fuelling the climate crisis, and raking in billions in profit. It's easy to join the campaign submission direct to the Minister for Resources.
Ask energy ministers for a REST!

November 30, 2022
Solar Citizens: Out of control coal and gas prices are driving up power bills. The fastest way out of this energy crisis is a Renewable Energy Storage Target (REST) to drive roll-out of the small and large-scale cheap clean energy we need to unchain ourselves from fossil fuels for good.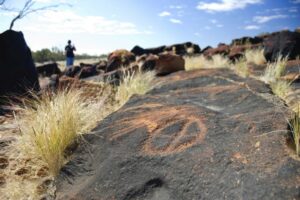 November 29, 2022
Save our Songlines: Aboriginal songlines criss-cross Australia and put all geographical and sacred sites into place in Aboriginal culture. Make a submission to the independent investigator about degrading chemical emissions and Woodside gas expansion of Murujuga on the Burrup Peninsula in Western Australia, home to the world's oldest and largest collection of ancient rock art. Image: Getty
Tell Australia Day to ban fossil fuel sponsors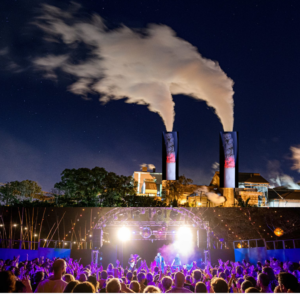 November 29, 2022
Fossil Ad Ban: more than 400 cultural organisations have some form of fossil fuel sponsorships but pressure is growing for that to change. Chevron will still be the 'Diversity and Inclusion' partner for the 2023 Australia Day awards. Image: VEN mashup.
Copy and Paste "Let's kick the fossil fuel habit in our culture" into this quick submission.
Vote climate Victoria Sat Nov 26!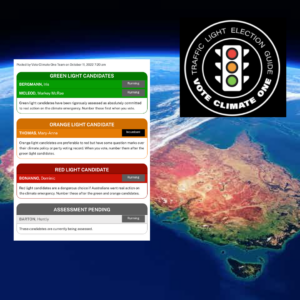 November 25, 2022
Vote Climate One: Climate voting guides are up for the Victorian state election! Vote or share a link to your Victorian family and friends and empower them to get a state government that takes climate action. Election date: Saturday 26th November.
Stop new fossil fuel projects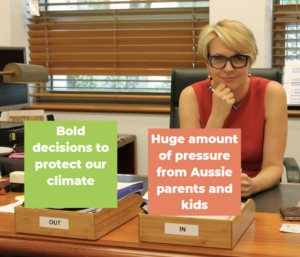 November 23, 2022
GetUp: All 18 new coal and gas projects are up for comment (as we convinced Tanya Plibersek MP to reconsider). Add your name to GetUps submission or , if you have the time, do your own!
Email Minister King to back strong Fuel Efficiency Standards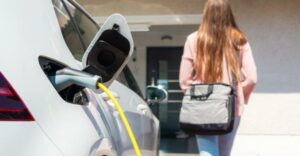 November 15, 2022
Solar citizens: Fuel Efficiency Standards are the keystone legislation to get us all great EVs. The Federal Government is considers rolling out Fuel Efficiency Standards. What happens next now rests in the hands of Ballarat MP and Minister for Transport, Catherine King.
Email Minister Penny Wong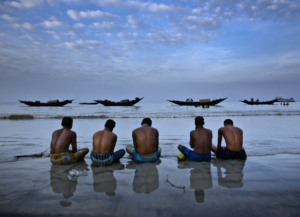 November 10, 2022
Greenpeace Pacific: Remind Foreign Affairs minister Penny Wong, at COP 27, of Australia's moral obligation to support Pacific nations and advocate for loss and damage support for the vulnerable.
Image: A row of men seated on the wet sand at low tide, praying for a benevolent sea, before going fishing. © Rodney Dekker / Climate Visuals
Enrol to vote for Victorian election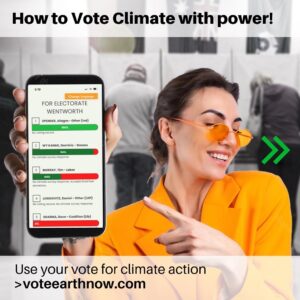 November 6, 2022
Victorian Electoral Commission: any Australian citizen over 18 who has lived in Victoria for more than a month is eligible but do it now! Deadline 8th November
Help make an effective Environmental Protection Agency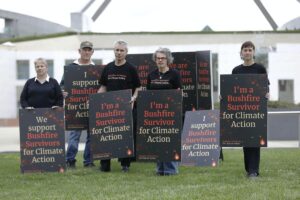 October 31, 2022
GetUp: improvements in your 2 minute submission can include:
🏭 A plan to phase out coal and gas production in NSW.
🏡 Investment in household renewable energy production and storage.
💡 Climate impacts considered during planning stage of projects.
🤝 Genuine consultation with First Nations people, fire and flood affected communities, and young people on climate change.
Empower your MP to prevent climate crime by gas giant.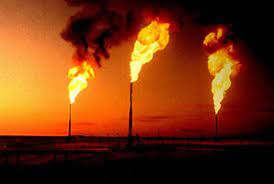 October 31, 2022
Greenpeace: Woodside Energy has just asked the government to approve its plans for Browse, a monstrous gas field off the coast of Broome. That means we have a short window of time before Tanya Plibersek, the federal environment minister, reviews the project.
Stop native forest logging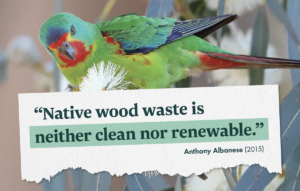 October 16, 2022
BobBrownFoundation: The Federal government is seeking submissions until Oct 21 as they review regulation that allows logged native forests, often referred to as "biomass" to be burnt as "renewable energy". Burning native forests for electricity is madness.
Copy and paste a submission letter. (See previous actions below to email Minister Bowen)
5 minute (!) anticorruption submission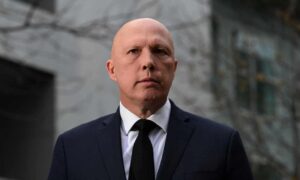 October 11, 2022
Anti-corruption laws are critical to getting fossil fuel influence out of politics. Making a submission before Oct 15 to Labor's National Anti-Corruption Commission (NACC) Bill parliamentary committee is easy and will be powerful with this GetUp 5 minute action. Copy and paste the below text where asked:
Please make our NACC Bill strong by enshrining in law: 1. low thresholds for public hearings and 2. a 'whistleblower commissioner'.
Call on the PM to honour our legal obligations to protect Torres Strait Islanders and limit emissions to 1.5 degrees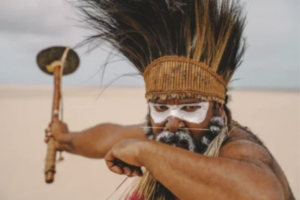 September 27, 2022
Torres Strait 8 win!: The United Nations Human Rights Committee found that the Australian Government violated their human rights by failing to act on climate change.
Dear Prime Minister Albanese, I call on the Australian Government to adopt the five demands of the Our Islands Our Home campaign, resource Torres Strait Islander peoples to protect their island homes from climate damage, and limit emissions to the 1.5 degree target under the Paris Agreement.
Email your MP to axe 'zombie' gas subsidies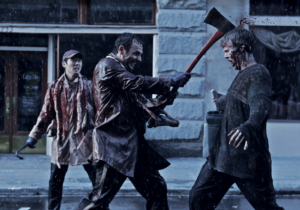 September 22, 2022
350.org: This week Origin Energy has completely divested their stake in fracking operations in the Northern Territory, and Santos has just been ordered to stop work on their gas field next to the Tiwi Islands. $1.9 Billion in 'zombie' subsidies from last government could be axed.
The writing is on the wall – gas is over. Companies, banks and governments can see the backlash of what's to come if they drag their feet on getting out of fossil fuels. 
Email your MP letting them know your concerns about new gas fields and handouts for gas billionaires.
Hands off our clean car legislation Toyota!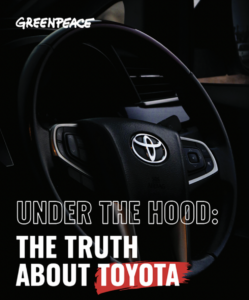 September 17, 2022
Greenpeace: The Auto Environmental Guide rankings were in the news all over the world last week, alerting Australians to Toyota's international reputation for anti-climate lobbying, and their commitment to petrol-powered vehicles which leaves them lagging behind the industry. Read more in the Sydney Morning Herald, ABC News, and Drive.
We need to stand up to Toyota and the petrol-car lobby, and tell them to keep their hands off of Australia's clean car legislation.
Make a submission to hold coal and gas corporations accountable for climate pollution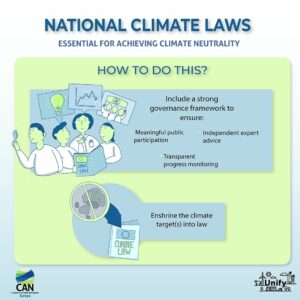 September 16, 2022
GetUp: As part of the Albanese Government's moves to reduce climate pollution, they've launched an overhaul of the safeguard mechanism. Help them give it some teeth with this easy-fill submission demanding:
1. Strong, immediate targets for big polluting corporations
2. No 'flexible' arrangements
3. No unfettered access to offsets
4. No carve-outs for coal and gas exports
Help Minister Bowen ban native forest logging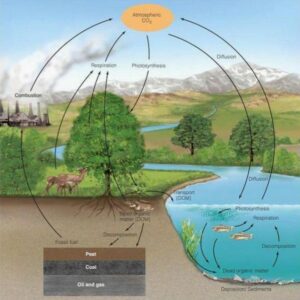 September 11, 2022
Email Minister Bowen: Copy and Paste to your email:
"Dear The Hon. Chris Bowen M.P. , Minister for Climate Change and Energy,
Please reinstate the Gillard government regulation excluding native forest biomass as a renewable source of energy under the Renewable Energy Act. Please review the Griffith University Biomass Policy Brief on voteearthnow.com/cat/ven-blog."
at Chris.Bowen.MP@aph.gov.au or shout out on social media: @Bowenchris, chrisbowenmp or phone his office: (02) 9604 0710
Ban fossil fuel ads – Sydney council has!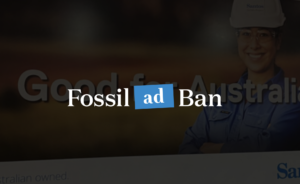 September 11, 2022
Tomorrow Woollahra Municipal Council will be voting on a motion to ban advertising fossil fuels on its bus shelters. Email Mayor Susan Wynne to support that ban. Sydney's' Inner West Council and Victoria's Maribyrnong City Council are both voting on Tuesday.
Email your local council:
"As a local resident, I am writing to ask that you stop the promotion of high emissions products and companies on council-managed land like the City of Sydney has. Please support the Fossil Ad Ban campaign in Australia and introduce this Notice of Motion".
Help Minister Plibersek act on climate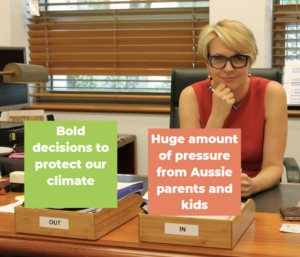 September 3, 2022
AP4CA: Minister Plibersek has several huge decisions sitting on her desk;
Email your senator to improve the Climate Bill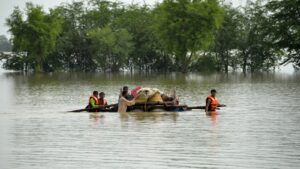 September 1, 2022
GetUp: Back your senator to strengthen the Climate Bill.
One third of Pakistan is submerged by climate change related flooding and more than 1100 are dead. "Let's stop sleepwalking towards the destruction of our planet by climate change. Today, it's Pakistan. Tomorrow, it could be your country." Antonio Guterres, UN Chief.
Petition to stop new oil and gas exploration off our coastlines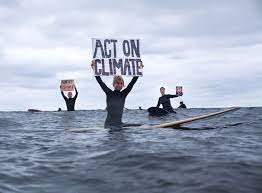 August 27, 2022
Greens: The Albanese Labor Government is pushing ahead to approve new dirty oil and gas exploration all around Australia's coastline, including right next to the Twelve Apostles Marine National Park in the Otway Basin, to the west of King Island in Bass Strait and in the Scarborough gas fields in Western Australia. This is a climate crime. We need to stop blasting, drilling and burning the exact things that are speeding up climate change and killing our oceans. 
Pressure ministers to make energy efficient housing law.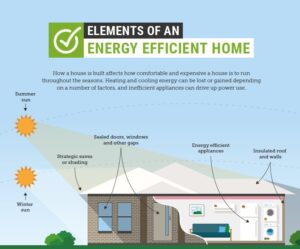 August 24, 2022
Climate Council: Put pressure on State and Territory Ministers to update the National Construction Code (NCC) and increase energy efficiency standards for new homes to a minimum of seven stars.
Ministers are meeting THIS FRIDAY! to make their final decision, which is our last opportunity to push for this change until 2025. Increasing the energy efficiency of our homes will make them cheaper to run and more comfortable to live in, all while reducing household emissions.
URGENT! Fossil ad ban for City of Sydney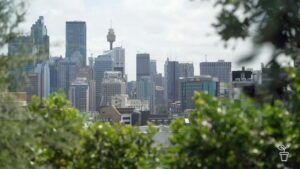 August 21, 2022
City of Sydney Council is voting on a Fossil Ad Ban Monday 22nd August pm. Send LOVE to the councillors behind the bill from your social media:
Twitter @Jessaroo @clovermoore @sylvie_e
Instagram @jessscullysydney @clovermoore @sylvieellsmore
FB @clovermooresydney @jessscullysydney @sylvieellsmoregreens
Email car industry to stop dumping gas-guzzlers on Oz.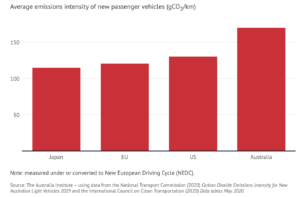 August 21, 2022
The Federal Chamber of Automotive Industries (FCAI) has recently been busted with a secret plan to push for weak standards (ref). Vehicle emission standards are our best tool for getting clean vehicles into Australia. Email the FCAI and member firms Toyota, Mazda, Mitsubishi, Volkswagen, Honda, Hyundai, Nissan and Volvo today.
Stop Palmer spoiling our Reef
August 16, 2022
Let Minister Plibersek know we support her proposed rejection of the Clive Palmer-owned coal 10km from the Reef World Heritage Area by 18th August 2022
Title for your submission: Central Queensland Coal Project (EPBC 2016/7851)

Comment: "I'm contacting you as someone who cares deeply about the beautiful Great Barrier Reef, threatened species and the climate. I strongly support your proposal to refuse approval of the proposed, Clive Palmer-owned Central Queensland Coal mine (CQC). "
Email Minister Plibersek for a strong Global Ocean Treaty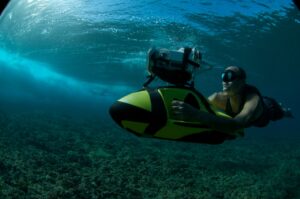 August 16, 2022
Email Minister Plibersek to demand ocean protection at the UN meeting this August 15-26.
"Our oceans are facing multiple threats, like overfishing, deep sea mining and climate change.
Please make sure Australia stands up for over 30% ocean protection at the UN meeting (IGC5)."
Petition to stop secret Morrison money to frackers.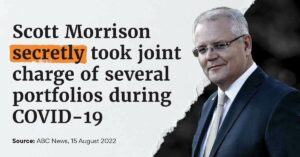 August 15, 2022
Get Up: While Morrison secretly held the resources portfolio, almost thirty million dollars of public money was granted to frackers in the Northern Territory.
Petition the new government to scrap and review all decisions made during this time.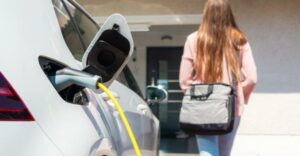 August 5, 2022
Solar Citizens: Make cleaner, cheaper to run EVs affordable and accessible for everyone by:
Implementing strong, mandatory Fuel Efficiency Standards to bring Australia up to speed with the rest of the world.
Setting a target for 100% of new car sales to be electric by 2030.
Provide additional funding for upfront EV incentives and charging infrastructure.
Tell your MP you want a Hunter Valley Jobs authority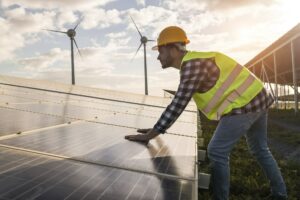 August 3, 2022
Polling shows that Hunter people want the government to take responsibility, to engage local knowledge and make plans to look after our workers, communities and economy.
Emails your state MP to encourage them to be part of the solution.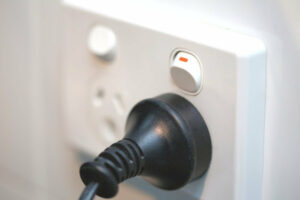 May 26, 2022
The cost of everything is going up, now power prices too.
Coal power stations are breaking down and the price of coal and gas is soaring.
We need to switch to cheap, clean renewables that drive prices down.
Email your MP and join Vote Earth Now!

August 15, 2021
"I am a voter in your electorate.
As a member of society I pledge to purchase and adopt sustainable goods and services and practices wherever feasible.
I have just pledged to be a Climate Voter on voteearthnow.com pledging my vote to the politician with the best track record of action against climate change (according to the Climate Action Score).
The sooner you act the better your chance of helping to save the future and winning my vote."